Affordable & Customizable Thailand Tours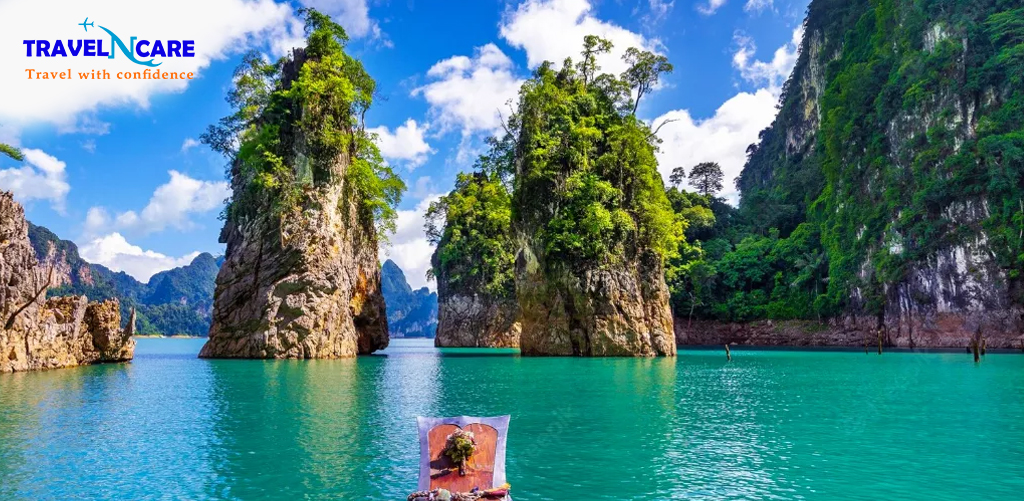 Oct 10, 2023
Thailand
, often referred to as the "Land of Smiles," is a captivating destination that beckons travelers with its diverse offerings. From pristine beaches and lush jungles to ancient temples and bustling cities, Thailand has something for every type of adventurer. What's more, Thailand is renowned for being a budget-friendly travel destination, making it an attractive choice for travelers on a tight budget.
In this comprehensive guide, we will explore how to find affordable Thailand tour packages, customize your dream trip, immerse yourself in Thai culture, savor delicious Thai cuisine, and enjoy the thrill of shopping in this vibrant country.
Affordable Thailand Tour Packages:
Booking in Advance:
One of the smartest ways to secure an affordable Thailand tour package is to plan ahead, especially if you're traveling during peak season. Booking in advance often means better deals and more options to choose from.
Flexibility with Travel Dates:
Avoid peak season and Thai holidays if possible, as prices tend to be higher during these times. Opt for the shoulder season (March to May and September to November) to enjoy pleasant weather and fewer crowds.
Consider Packages with Flights:
If you're flying from a major city, look for tour packages that include flights. This can lead to substantial savings on airfare.
Comparison Shopping:
Don't settle for the first tour operator you come across. Compare prices from various operators to find the best deal that aligns with your budget and preferences.
Customizable Thailand Tours:
Reputable Tour Operators:
Begin by contacting reputable tour operators that specialize in Thailand travel. They can help you craft a customized itinerary tailored to your budget and interests.
Clear Budget and Interests:
Communicate your budget and interests clearly with the tour operator. This information will enable them to create an itinerary that aligns with your needs and financial constraints.
Flexibility
: Be open to itinerary adjustments. Flexibility ensures you can adapt to unforeseen circumstances and fully enjoy your Thailand adventure.
Free Activities:
Explore free activities such as temple visits, local markets, and public beaches to enrich your travel experience without breaking the bank.
Eat Like a Local:
Embrace the local cuisine by dining at local restaurants. This not only saves money but also allows you to savor authentic Thai dishes.
Affordable and Customizable Thailand Tour Packages:
Bangkok and Phuket:
Discover the best of Thailand with this classic package that combines the cultural riches of Bangkok with the beach paradise of Phuket.
Chiang Mai and Krabi:
Immerse yourself in northern Thailand's history and natural beauty in Chiang Mai, followed by relaxation on the stunning Railay Beach in Krabi.
Koh Samui and Koh Tao:
Dive into the crystal-clear waters of the Gulf of Thailand with a visit to Koh Samui and Koh Tao, offering an array of water-based activities and breathtaking landscapes.
Respect:
Show respect, especially to elders and authority figures. Familiarize yourself with Thai customs, including proper greetings like the traditional "wai."
Sanuk:
Embrace the Thai concept of "sanuk" or fun. Find enjoyment in every moment of your journey.
Mai Pen Rai:
Adopt the relaxed attitude of "mai pen rai" or "never mind." Don't let stress ruin your trip; go with the flow.
Local Cuisine:
Delve into Thai cuisine, known for bold flavors. Don't miss out on trying popular dishes like Pad Thai, Tom Yum, Green Curry, and Mango Sticky Rice.
Best Shopping Spots:
Explore Thailand's vibrant shopping scene at places like Chatuchak Weekend Market, MBK Center, Siam Paragon, Terminal 21, and Asiatique The Riverfront.
Bargaining:
Bargain with vendors, as it's customary in most markets. Negotiating can lead to better prices.
Counterfeit Goods:
Be cautious when purchasing expensive items to avoid counterfeit products. Shop from reputable stores and inspect items carefully.
Use Cash:
Carry cash as many stores do not accept credit cards. Familiarize yourself with the 7% sales tax on most goods.
Thailand offers a world of possibilities for travelers seeking affordability and customization. Whether you're exploring breathtaking landscapes, immersing yourself in Thai culture, savoring delectable cuisine, or indulging in retail therapy, Thailand has it all. By following the tips outlined in this guide, you'll be well-equipped to plan your dream trip to Thailand, creating memories that will last a lifetime.