Customized Malaysia Tour Packages from Bangladesh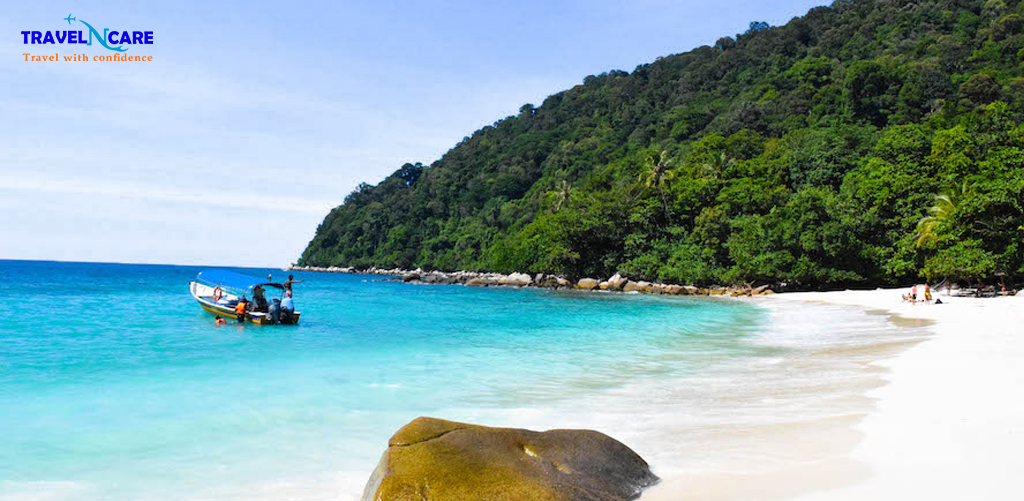 Oct 12, 2023
Malaysia, a vibrant Southeast Asian country, beckons travelers from around the world with its rich cultural diversity, beautiful landscapes, and an array of culinary delights. For visitors from Bangladesh, a journey to Malaysia promises a tapestry of experiences.
Planning Your Customized Malaysia Tour Package
When planning your Malaysia adventure, customization is key. Begin by outlining your budget and crafting an itinerary that reflects your interests and preferences. Remember that Malaysia offers a spectrum of experiences, from city life to natural wonders, so be clear about your expectations.
Budget and Itinerary:
Determine how much you want to spend and the key attractions you'd like to explore. Whether it's the bustling streets of Kuala Lumpur, serene island getaways, or historical landmarks, customize your itinerary accordingly.
Choose a Reputable Tour Operator:
With numerous tour operators available, seek recommendations from friends or family and read online reviews to find a reputable one.
Express Your Expectations:
Communicate your preferences with your chosen tour operator. Share your budget, accommodation requirements, special requests, and any specific attractions you'd like to include.
Get Everything in Writing:
To avoid misunderstandings, ensure that all the details of your Customized Malaysia Package are documented.
Malaysian Culture: A Blend of Diverse Influences
Malaysia's cultural tapestry is woven from the traditions of its diverse ethnic groups. The three primary communities are the Malays, Chinese, and Indians, each contributing unique customs and practices to the nation's rich heritage.
Malays:
Known for their hospitality, modesty, and respect for elders, Malays are influenced by Islam and place a strong emphasis on community and family.
Chinese:
The Chinese population values hard work, entrepreneurship, and a passion for delectable cuisine. Education and family play vital roles in their culture.
Indians:
Vibrant colors, music, and dance are hallmarks of Indian culture in Malaysia. Their customs are influenced by Hinduism, Islam, and Christianity, with a strong emphasis on family and community.
These ethnic groups, along with others such as the indigenous Orang Asli, create a diverse cultural landscape that is worth exploring during your visit.
Malaysian Cuisine: A Culinary Adventure Awaits
Malaysian food is renowned for its bold flavors, combining influences from Malay, Chinese, and Indian culinary traditions. Here are some must-try dishes:
Nasi Lemak:
Malaysia's national dish, consisting of fragrant rice cooked in coconut milk and served with a variety of accompaniments.
Laksa:
A flavorful noodle soup with different regional variations, often incorporating shrimp, coconut milk, and spices.
Chicken Rice:
A dish featuring steamed chicken and rice cooked in chicken broth, served with chili and soy sauce-based dips.
Roti Canai:
A flaky flatbread served with curry sauce and lentil soup.
Satay:
Skewered and grilled meat served with a delectable peanut sauce.
Your culinary adventure in Malaysia will be a journey of flavors and aromas that you won't soon forget. Be sure to try these dishes at local eateries and street food stalls.
Shopping in Malaysia: A Shopper's Paradise
Malaysia is a shopaholic's paradise, with a wide range of shopping options to cater to every budget and style. From luxury boutiques to bustling street markets, here are some of the top places to shop:
Pavilion Kuala Lumpur:
A premier shopping mall featuring a mix of international and local brands, alongside dining and entertainment options.
Suria KLCC:
Located at the base of the iconic Petronas Twin Towers, this mall offers a range of retail outlets and fantastic city views.
Berjaya Times Square:
One of the world's largest shopping malls, it boasts over 1,000 stores and a variety of entertainment options.
Central Market:
A traditional market in Kuala Lumpur where you can purchase souvenirs, handicrafts, and indulge in local cuisine.
Petaling Street:
A popular shopping street in Kuala Lumpur known for its budget-friendly items, perfect for bargain hunters.
When shopping in Malaysia, remember to embrace the local practice of haggling at markets, dress comfortably for the tropical climate, and be aware of your surroundings for a safe and enjoyable experience.
A journey to Malaysia from Bangladesh promises an unforgettable experience filled with diverse cultures, delectable cuisine, and a shopper's paradise. By customizing your tour package, you can tailor your trip to meet your budget, interests, and the needs of your family, ensuring a memorable and enjoyable adventure. Explore the cultural tapestry, savor mouthwatering dishes, and indulge in retail therapy in this Southeast Asian gem. Malaysia awaits, ready to welcome you with open arms.