Discover Kodaikanal and Ooty: A Blissful Retreat in South India's Hill Stations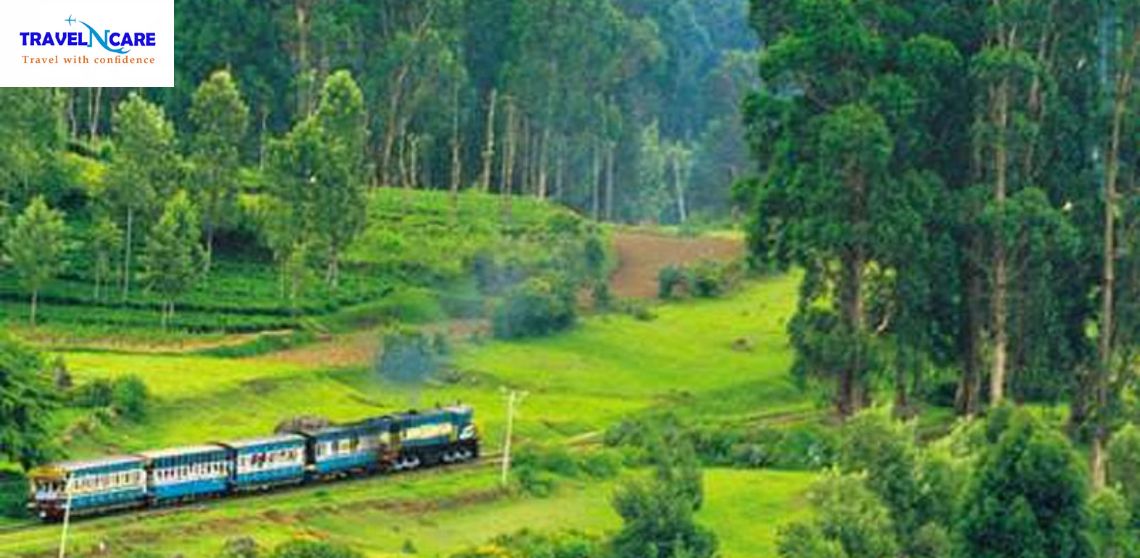 Nov 20, 2023
If the allure of mist-kissed hills, tranquil lakes, and emerald landscapes beckons, look no further than the captivating hill stations of Kodaikanal and Ooty in Tamil Nadu, India. Nestled amidst the Nilgiri mountains, these destinations promise a haven of serenity and natural beauty. Let's embark on a comprehensive trip planning guide to ensure you make the most of these enchanting locations.
Kodaikanal: A Symphony of Serenity
Kodaikanal Lake:
At the heart of the city, this man-made lake is surrounded by lush greenery, offering the perfect setting for boating and fishing.
Kurinji Andavar Temple:
Perched on a hilltop, this ancient temple dedicated to Lord Murugan provides stunning panoramic views of the hills.
Boating on Kodaikanal Lake:
Drift along the serene waters enveloped by nature's embrace.
Trekking in the Hills:
Explore the natural wonders of Kodaikanal on foot.
Visit Local Markets:
Immerse yourself in the vibrant local culture through shopping for handicrafts and souvenirs.
Ooty: Colonial Elegance and Verdant Tea Estates
Botanical Garden:
A botanical haven featuring diverse plant species, waterfalls, and serene ponds.
Ooty Lake:
A man-made reservoir surrounded by verdant landscapes, perfect for boating and relaxation.
Doddabetta Peak:
The highest point in Tamil Nadu, offering breathtaking panoramic views.
Tea Plantations:
Dive into the world of tea-making amidst Ooty's renowned estates.
Boating on Ooty Lake:
Experience tranquillity as you glide across the calm waters.
Trekking to Doddabetta Peak:
Challenge yourself with a trek rewarded by spectacular vistas.
Explore Tea Plantations:
Gain insights into the art of tea-making while surrounded by picturesque scenery.
Ooty Honeymoon Package: A Romantic Sojourn
For couples seeking an intimate escape, consider indulging in the Ooty Honeymoon Package. Carefully curated, these packages encompass accommodation, meals, sightseeing, and transportation, ensuring a seamless and romantic getaway.
Best Hotels in Ooty: A Sanctuary of Comfort
Choosing the right accommodation is crucial for a memorable trip. Here are some of the best hotels in Ooty:
The Fernhill:
A tranquil retreat amidst nature's embrace.
Sterling Ooty Elk Hill:
Nestled in the hills, it offers a perfect blend of comfort and serenity.
Hotel Lakeview:
Boasting casual rooms and stunning lake views.
Accord Highland:
A luxurious escape with panoramic vistas.
Sherlock Hotel:
Immerse yourself in elegance and comfort.
When selecting a hotel, consider your budget, preferred location, and the amenities that align with your desires.
How to Reach Kodaikanal and Ooty
Nearest Airport:
Madurai Airport for Kodaikanal, Coimbatore Airport for Ooty.
Transportation:
Taxis or buses are readily available from the airports to take you to these scenic hill stations.
Best Time to Visit: Embracing Nature's Palette
The optimal months for visiting Kodaikanal and Ooty are from October to March when the weather is pleasant, and the hills are adorned with sunshine.
What to Pack:
Essentials for a Hill Station Escape
Warm Clothes:
Nights can be chilly, so pack accordingly.
Comfortable Shoes:
Ideal for exploring scenic landscapes on foot.
Additional Tips for a Seamless Trip
Book Accommodation in Advance:
Particularly during peak seasons, securing your stay in advance ensures a hassle-free experience.
Be Flexible with Dates:
Flexibility in travel dates might lead to better hotel deals.
Look for Promotions:
Many hotels offer promotions throughout the year, so keep an eye on their websites and social media.
Embark on this journey of a lifetime, where nature's canvas unfolds before your eyes, and the serene hills of Kodaikanal and Ooty become the backdrop for cherished memories. Embrace the tranquillity, explore the enchanting landscapes, and let the magic of these hill stations captivate your soul.