List of Countries that Offer Easy Tourist Visas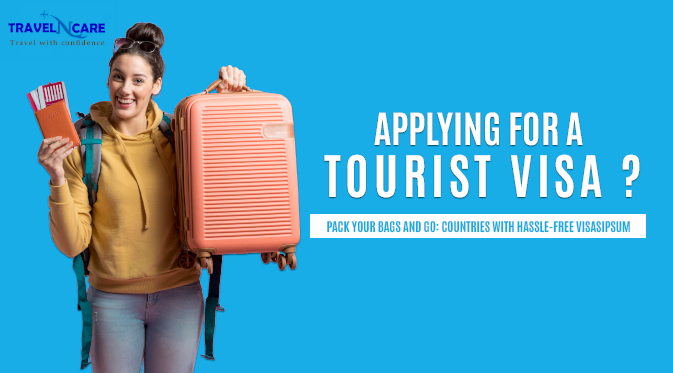 Sep 06, 2023
If you are planning to visit abroad for travelling purposes, here is a list of countries you can choose to spend a grand holiday. The main factor here is that you can get easy visa facilities. You can either apply for an easy E-visa or you will be handed upon arrival in the country. To meet all your needs effectively, seek assistance from the best b2c online travel portal in India. This ensures a comfortable and convenient stay, as well as the best tour experience.
Access Easy Tourist Visas for these Countries
Thailand
Known for its temples, this country is extremely popular among the tourists. All the year round, tourists get attracted to this place due to its opulent temples, rich culture, and serene beaches. This country offers a visa on arrival, but only for tourism purposes. Some of the must-visit islands of this place are Koh Samui, Phi Phil, and Koh Pha Ngan. To explore this place, you just need a Passport with a minimum of 6-months validity.
Sri Lanka
Sri Lanka is the perfect destination for newly-wed couples. This is cheap romantic getaway as the travelling costs are reasonable. Sri Lanka is also famous for the stunning beaches and the sunshine. Enjoy surfing and diving on the waves and coral reefs. Some of the most popular beaches are Ambalangoda, Bentota, and Negombo.
Singapore
One of the most popular tourist destinations with well-connected flights and easy visa application process is Singapore. From water shows and vibrant light at Marina Bay to Universal Studios, you will be filled with unforgettable experiences. Gardens By The Bay is one of the must-visit places of this country. Experience the stunning view from the Marina Bay Sands Observation Deck.
Malaysia
After reaching Malaysia, you can avail visa on arrival with ease. This plays a key role in ensuring a hassle-free journey. Some of the main tourist attractions are: Batu Caves in Selangor, Petronas Twin Towers in Kuala Lumpur, Mount Kinabalu in Sabah, and much more. Tourists who love the mix of city and dense urban jungles, should visit this place. You can also choose to relax at the beaches or take part in scuba diving to experience the exotic underwater world in the best possible way.
Indonesia
Explore the stunning beauty of Indonesia without thinking about any visa-related concerns. If you visit this place for a short time due to business or tourism purposes, you don't need any visa at all. After reaching Indonesia, you can get a visa with ease. This year, don't just go to Bali. Visit the mysterious Torajaland to learn more about anthropology. If you are a cultural enthusiast, this is a must-visit place for you.
Vietnam
Vietnam is a country that is rich in history and cultural diversity. With an online visa for application, you can easily visit this place. Some of the main tourist attractions in Vietnam are Ho Chi Minh city and Halong Bay. The city called Hue also features historical relics and is a must-visit place.
Plan a trip to one of these destinations and enjoy a hassle-free journey. The visa process is too convenient to ensure a satisfying experience. To make things count in the best possible way, make sure to get in touch with a reliable tour agency.