Singapore Travel Guide: Best Tour Packages from Bangladesh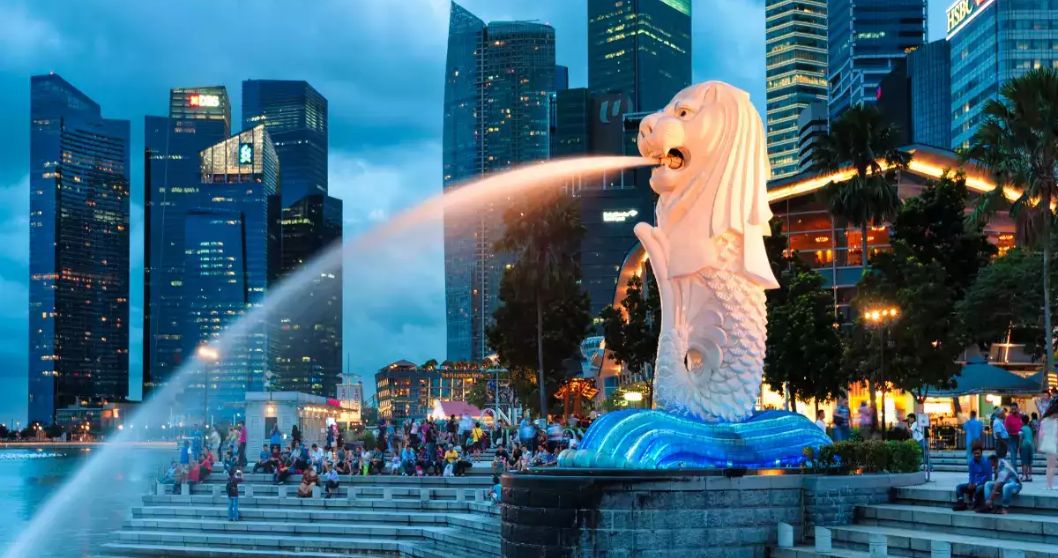 Oct 14, 2023
Singapore, the cosmopolitan gem of Southeast Asia, beckons travelers from Bangladesh with its diverse culture, stunning architecture, and a wealth of world-class attractions. However, planning an unforgettable trip to this bustling metropolis requires thoughtful consideration.
Before embarking on your Singaporean journey, it's important to secure a visa. You can apply for a Singapore visa online or visit the Singapore Embassy in Dhaka for the application process.
Flights and Accommodation
Flights:
Several airlines offer direct flights from Dhaka to Singapore. Consider reputable carriers like Singapore Airlines and Biman Bangladesh Airlines for your convenience.
Accommodation:
Singapore provides a plethora of accommodation options to suit every budget. You can choose from budget-friendly hostels to luxurious hotels, catering to your preferences and financial plan.
Suggested 4-Day Itinerary
Day 1: Exploring Marina Bay
●
After your arrival, check into your selected hotel.
●
Spend the afternoon exploring the iconic Marina Bay area, including landmarks such as Marina Bay Sands and Gardens by the Bay.
●
In the evening, delight in a sumptuous dinner at one of the picturesque waterfront restaurants.
Day 2: Adventure on Sentosa Island
●
Venture to Sentosa Island, home to a plethora of attractions including Universal Studios Singapore, S.E.A. Aquarium, and Adventure Cove Waterpark.
●
As the sun sets, experience the breathtaking Wings of Time show.
Day 3: Wildlife and Culture
●
Begin your day with a visit to the renowned Singapore Zoo.
●
In the afternoon, immerse yourself in the rich history and vibrant atmosphere of Chinatown. Conclude your day with a delectable dinner at a local Chinese restaurant.
Day 4: Nature and Heritage
●
Explore the UNESCO World Heritage Site, Singapore Botanic Gardens.
●
Immerse yourself in the colorful culture of Little India and savor the authentic flavors of Indian cuisine at one of the many local restaurants.
Budget Planning:
Singapore can be an expensive city, so it's essential to budget accordingly.
Safety:
Singapore is renowned for its safety, but it's wise to remain vigilant against petty theft.
Cultural Sensitivity:
Respect Singapore's multicultural society and the diversity of religions practiced.
Language:
English is widely spoken, making communication effortless.
Climate:
Singapore boasts a hot and humid climate, so dress appropriately and stay hydrated.
Accommodation:
Consider staying at hotels like Fragrance Hotel Bugis, Swissotel The Stamford, or Marina Bay Sands, tailored to your budget and preferences.
●
Book flights and accommodation in advance, particularly during peak seasons.
●
Acquire a Singapore Tourist Pass for discounted entry to major attractions.
●
Explore the benefits of a Singapore Airlines KrisFlyer Gold credit card for exclusive perks.
●
Learn a few basic Malay phrases to enhance your cultural immersion.
●
Prepare for the hot and humid weather by dressing comfortably.
●
Stay hydrated by carrying a reusable water bottle.
●
Exercise caution against petty theft, especially in crowded areas.
●
Display respect and appreciation for the diverse cultures and religions you'll encounter in Singapore.
Singaporean Culture and Festivals
Singapore's multicultural tapestry incorporates influences from Malay, Chinese, Indian, and European cultures. The country celebrates various festivals, such as Chinese New Year, Hari Raya Puasa, Deepavali, and Christmas. Visitors should be mindful of these cultural celebrations during their stay.
●
Greet with a firm handshake.
●
Maintain an appropriate volume in conversations and refrain from using profanity.
●
Demonstrate respect for cultural differences.
●
Adhere to Singapore's strict no-littering policies.
●
If uncertain, do not hesitate to seek assistance.
Singapore offers a diverse culinary scene, featuring delectable dishes such as:
These dishes promise an enriching exploration of the city's rich food culture.
Singapore is a paradise for shoppers, boasting a wide array of options, including:
Orchard Road:
Singapore's premier shopping district.
Suntec City:
A massive shopping mall with over 300 retail outlets.
Marina Bay Sands:
Luxury shopping mall with over 300 stores.
Mustafa Centre:
A 24-hour shopping mall offering a wide variety of products.
Bugis Street Market:
A vibrant street market for affordable clothing, accessories, and souvenirs.
●
Negotiate for better prices, especially at street markets.
●
Leverage credit card rewards programs to maximize savings.
●
Be mindful of the Goods and Services Tax (GST) at 7% applied to most goods and services.
Enjoy your shopping escapade and bring home unique Singaporean souvenirs.
Singapore's vibrant culture, remarkable attractions, and mouthwatering cuisine offer a captivating experience for Bangladeshi tourists. With careful planning and a dash of adventure, you can create unforgettable memories in this enchanting city-state. So, pack your bags and get ready to embark on a remarkable journey to the Lion City, Singapore. Your unforgettable adventure awaits!