What Has Made Sentosa Island in Singapore So Popular?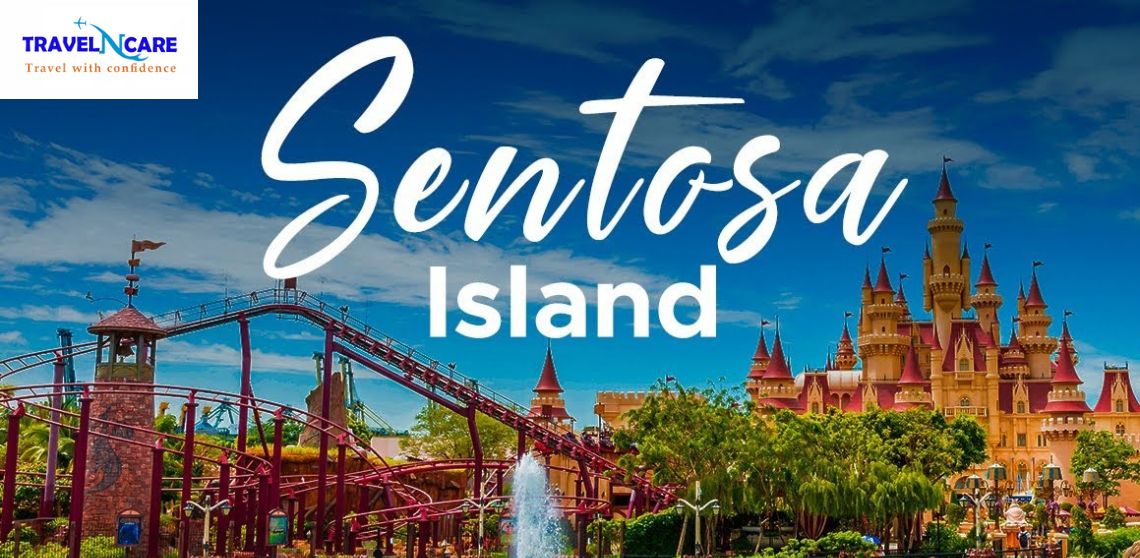 Nov 14, 2023
One thing unites all of Sentosa Island's top attractions: fun, loads of fun! This man made island is easily reached from the main Singapore island by a short bridge and offers a plethora of fun activities, many of which are designed for families with young ones in mind.
Sentosa Island gained popularity for its enormous Resorts World, which offers an abundance of entertaining activities and sights to view. All of Singapore's top beaches are located in Sentosa. Free bus and rail transportation throughout the island make it simple to access all of the major attractions. In this guide, we will unveil the 9 best things to do on this enchanting island.
9 best things to do on Sentosa Island, Singapore
Kick off your Sentosa adventure by basking in the sun on its pristine beaches. Siloso Beach is perfect for water sports enthusiasts, while Palawan Beach offers a family-friendly atmosphere. Tanjong Beach is a serene escape, ideal for those seeking tranquillity.
Universal Studios Singapore
For an adrenaline-pumping experience, head to Universal Studios Singapore. Immerse yourself in the magic of Hollywood and enjoy thrilling rides, captivating shows, and encounters with your favourite movie characters.
Dive into the depths of the ocean at the S.E.A. Aquarium, home to over 100,000 marine animals. Walk through the mesmerising Ocean Tunnel and witness the majestic beauty of sharks, rays, and vibrant coral reefs.
Cool off and make a splash at Adventure Cove Waterpark. From high-speed water slides to a lazy river adventure, this waterpark promises a day of aquatic fun for the entire family.
As the sun sets, don't miss the spectacular Wings of Time show. This multimedia extravaganza combines light, water, and sound to tell a mesmerising tale, creating a magical and unforgettable experience.
Nature enthusiasts will love Sentosa Nature Discovery, where you can explore themed trails and discover the island's rich biodiversity. Keep an eye out for unique flora and fauna as you traverse through lush landscapes.
History buffs ascend to new heights at Fort Siloso Skywalk. This treetop walk offers panoramic views of the island and allows you to step back in time as you explore the historic Fort Siloso.
Experience the thrill of 4D technology at Sentosa 4D Adventureland. With immersive rides and interactive attractions, this is a must-visit for those seeking a blend of entertainment and technology.
Conclude your Sentosa journey with a walk among the treetops on the Siloso Skywalk. Take in breathtaking views of the city skyline and coastline, creating the perfect ending to your island escapade.
Sentosa Island is a playground of endless possibilities, offering a diverse range of activities for every type of traveller. Whether you are seeking relaxation on the beach, adrenaline-fueled adventures, or a journey through nature and history, Sentosa has it all. So, book a Singapore tour package from a reputable travel agent and let the magic of Sentosa Island unfold before you.